Editor: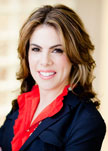 Jennifer A. Brandt
Member
Philadelphia
(215) 665-2113
Cherry Hill
(856) 910-5070
E-mail
View bio
View LinkedIn Profile
Cozen O'Connor's family law attorneys counsel clients about their most personal legal matters, from marriage and divorce to child custody and support arrangements. The practice is challenging, not only because it concerns issues of profound emotional import, but because the legal strictures are constantly changing in response to broad social and economic trends. At the moment, greater involvement of both parents in child rearing, fluctuations in the residential real estate market, and growth of the dual-career family are all having a profound impact on family law and dispute adjudication. Clients must have counsel with the interpersonal skills to provide meaningful support during major life transitions and the legal skills to use cutting-edge deal structures and guidelines.
The family law attorneys at Cozen O'Connor have been resolving complex family disputes for more than three decades. We counsel clients on matters of divorce, division of property, and alimony; child and spousal support; child custody; domestic violence; pre- and post-nuptial agreements; name changes; and adoption or termination of parental rights. We are equally adept at representing financially independent and financially dependent parties.
Our goal in each case is to achieve a comprehensive and lasting solution as quickly as possible so that clients can move their lives forward. In many instances, family law matters can be effectively resolved using alternative dispute resolution (ADR) techniques such as mediation and arbitration. Our attorneys are experienced at participating in ADR proceedings, which may save time, defuse confrontation, and encourage mutuality. Unfortunately, not every situation lends itself to this approach. In those cases, Cozen O'Connor's renowned litigators are prepared to advocate aggressively for clients. We have extensive trial and appellate court experience and regularly appear before state courts, often in complex parallel proceedings to separately determine support, equitable distribution, and custody.
Members of Cozen O'Connor hold leadership positions in local, county, state, and national bar associations, and participate in task forces dealing with the current family law issues. They appear regularly in national and local media as legal commentators and publish regularly in family law periodicals and national and local publications. This level of professional and academic activity means that our attorneys are particularly well informed about current legal trends and are able to provide clients with prescient strategic advice.
Clients also benefit from the fact that the family law team is backed by the resources of a full service law firm. We routinely reach out to colleagues in other practice groups, including trusts and estates, tax, corporate, and real estate, in order to develop a unified strategy to resolve family law questions and disputes. This team approach gives our clients an edge that few other firms can replicate.