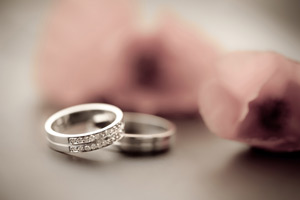 I was recently asked to comment on television about the increasing popularity of postnuptial agreements. Like a prenuptial agreement, a postnuptial agreement is designed to settle financial issues between married parties especially in the event of divorce or death. The major difference between the two types of agreements is that a prenuptial agreement is entered into before marriage, and a postnuptial agreement comes after marriage.
The natural question is why would someone who is already married enter into a postnuptial agreement when there is absolutely no incentive to do so? Why would someone give up rights to property when they are already married and there is no threat of being left at the altar? Oftentimes, the answer is to remove financial issues from the equation so couples can focus on their relationship and hopefully salvage new new balance trainers. The postnuptial agreement can also provide security to a dependent spouse who fears that he or she will be left destitute in the event of a divorce.
Postnuptial agreements are also helpful to those establishing a small business or partnership. Business owners can agree that their respective spouses sign postnuptial agreements to establish their marital interest in a business, if any. In that way, should a divorce occur, there will no disruption to the business that could otherwise arise with a business valuation incident to a divorce.
A postnuptial agreement is not a new or novel concept. This tool is being used more frequently because couples are increasingly fighting over money. Social media and the ability to communicate on a whim with anyone, chat rooms, etc. also lead to a lack of trust and uncertainty in marriages, so the added security of having an agreement in place can be reassuring. Also with the demise of DOMA, and the increase in benefits for same sex couples, postnuptial agreements become a necessary tool for those who are already married.
In order to assure that a postnuptial agreement is enforceable, there must be a full disclosure of assets and liabilities for both parties, and they must knowingly and willingly enter into the agreement. There cannot be any force or coercion. It is advisable that each party be represented by counsel of their own choosing. Like a prenuptial agreement, a postnuptial agreement cannot permanently resolve issues of child custody or child support as these issues are always modifiable where to buy real jordans for cheap. Lifestyle issues such as weight restrictions, frequency of intercourse, etc. are sometimes included, but difficult to enforce, so are not recommended.
So when tensions rise and you think there are no alternatives, consider a postnuptial agreement, it just may save your marriage.