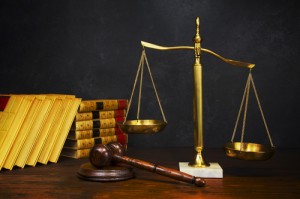 A recent article by Avvo entitled, "What's In A Lawyer" demonstrates, in diagram form, the results of a survey about what people view as the most important factors in hiring a lawyer.  (See article by clicking here).  Out of the top three characteristics that potential clients look for in their attorneys, being confident and realistic ranked as numbers one and two respectively, while being aggressive ranked third.  This result is good news.  Traditionally, in my business, clients frequently looked for the most agressive attorney (or "shark") they could find.  Clients are now becoming more savvy — they realize that the shark may have a big bite, but this also carries a hefty price tag.  In a family law matter, the shark will not necessarily get you the results you are seeking shoes by new balance.  In fact, he or she may simply increase the litigation and related acrimony.
A confident lawyer will help to guide the client to make wise decisions.  This coupled with a dose of realism, will further gurarantee that dollars are not wasted.  Each decision in the case should require a cost/benefit analysis, and it is the lawyer's job to guarantee that this takes place.  Decisions should not be made based on emotions alone.
The Avvo survey also found that most people who watch television legal dramas believe that lawyers are accurately portrayed on television.  The last divorce lawyer that I remember from television was Arnie Becker from L.A. Law.  Now, I wasn't a lawyer back in the 80's, so I cannot comment on whether lawyers in those days acted like Arnie shop new balance.  All I can say is that presently, lawyers would likely face disciplinary action if they had relations with their clients or engaged in the sneaky underhanded tactics that Arnie favored.  In fact, despite the unfavorable stereotypes, most divorce lawyers really have their clients' best interests at heart.
Not surprisingly, both men and women alike rank cost as an important factor in hiring a lawyer.  There is no doubt that legal services can be extremely costly.  However, a lawyer should not be chosen solely based upon billable rate.  There are lawyers who have cheap billable rates, but who will also take twice as much time to do the work of a more experienced lawyer.  Moreover, a lawyer can lead a client down the path of unnecessary litigation at a substantial cost.   As such, efficiency is the key to determining overall cost cheap air max ones.  A client needs to question the lawyer about this not only during the initial consultation but throughout the course of the entire case.
Finally, lawyers like clients, need to be mindful of their social media postings because, according to the Avvo survey, these postings can influence whether a lawyer is hired or not.  Smart clients thoroughly research their lawyers.  A lawyer with inappropriate posts, will not likely win the respect of prospective clients.
Choosing a lawyer is never easy, especially when personal issues are involved and emotions are running high.   What is most important is that the person you select actually takes the time to listen to you, communicate with you, and guide you in the right direction.